Brexit trade campaign success - Traidcraft
WMC:
June 2017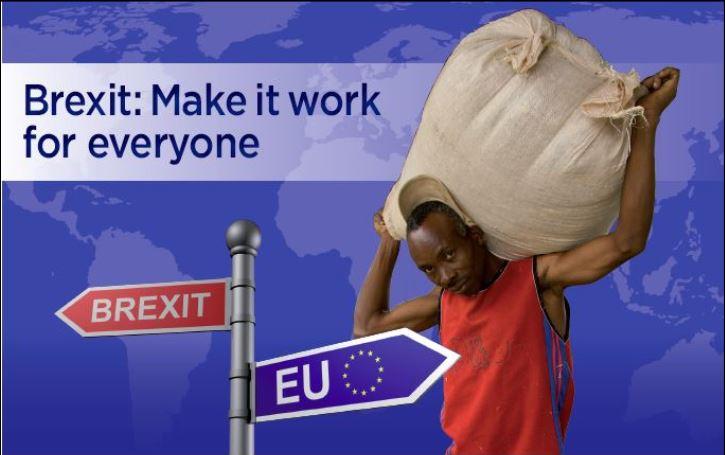 Brexit trade campaign success — an update from Traidcraft
June 27, 2017
Last year we were seriously concerned that the needs of the poorest countries would simply be overlooked as the scale of the Brexit task became clear.
But following hundreds of letters and emails to MPs and a 38,000 strong petition to Liam Fox, the government announced on Sunday that goods from around 48 of the world's poorest countries will continue to be sold in the UK without import taxes when we leave the EU.
This is brilliant news for farmers, employees and businesses in those countries who rely on exports to the UK.
In effect the government will be continuing the EU's 'Everything But Arms' (EBA) scheme which provides non-reciprocal duty free market access on all goods except armaments to Least Developed Countries (LDCs). This means that goods from those countries can remain competitive as well as keeping prices lower for UK consumers and businesses. This is vital for producers who rely on exports to the UK to earn a living and work their way out of poverty.
The announcement also contains a pledge to improve the market access for the next tier of countries. This is a really important step — although these countries are not among 'Least Developed Countries', they are still poor and economically vulnerable. So we'll be keeping an eye on the details of these plans as they become clearer.
For more on what we think a good trading system between the UK and developing countries looks like, you can read our 'In Depth' blog on how the UK should trade with developing countries after Brexit.
If you've not yet written to your new MP, please take the opportunity to do so. Point out that the government has listened to our concerns and ask them to write to the government to let them know that they support the pledge to improve market access for low income and lower middle-income countries.
We've updated our suggestions for writing to your new MP.
For further details please visit http://www.traidcraft.co.uk/campaign-blog-entry/brexit-trade-campaign-success
popular recent storiesAlso in the news