Let your light shine - Harvest 2018
WMC:
October 2018
Our second year as a Partner Church with "All We Can", got off to a great start at our Harvest Festival service on 7th October.
Using the materials supplied by "All We Can", we found out more about Malawi and the amazing work that they do — transforming the lives of families and communities by using solar panels to help with irrigation.
We also committed ourselves to prayer and action and to make a difference in God's world.
We created our own sun, with individual hand cut-outs declaring our intentions, blazing out like "Rays of Hope". These daily actions and challenges mark our commitment to a fairer and more just world, reminding us of the truth that Harvest is an annual event to mark a daily reality.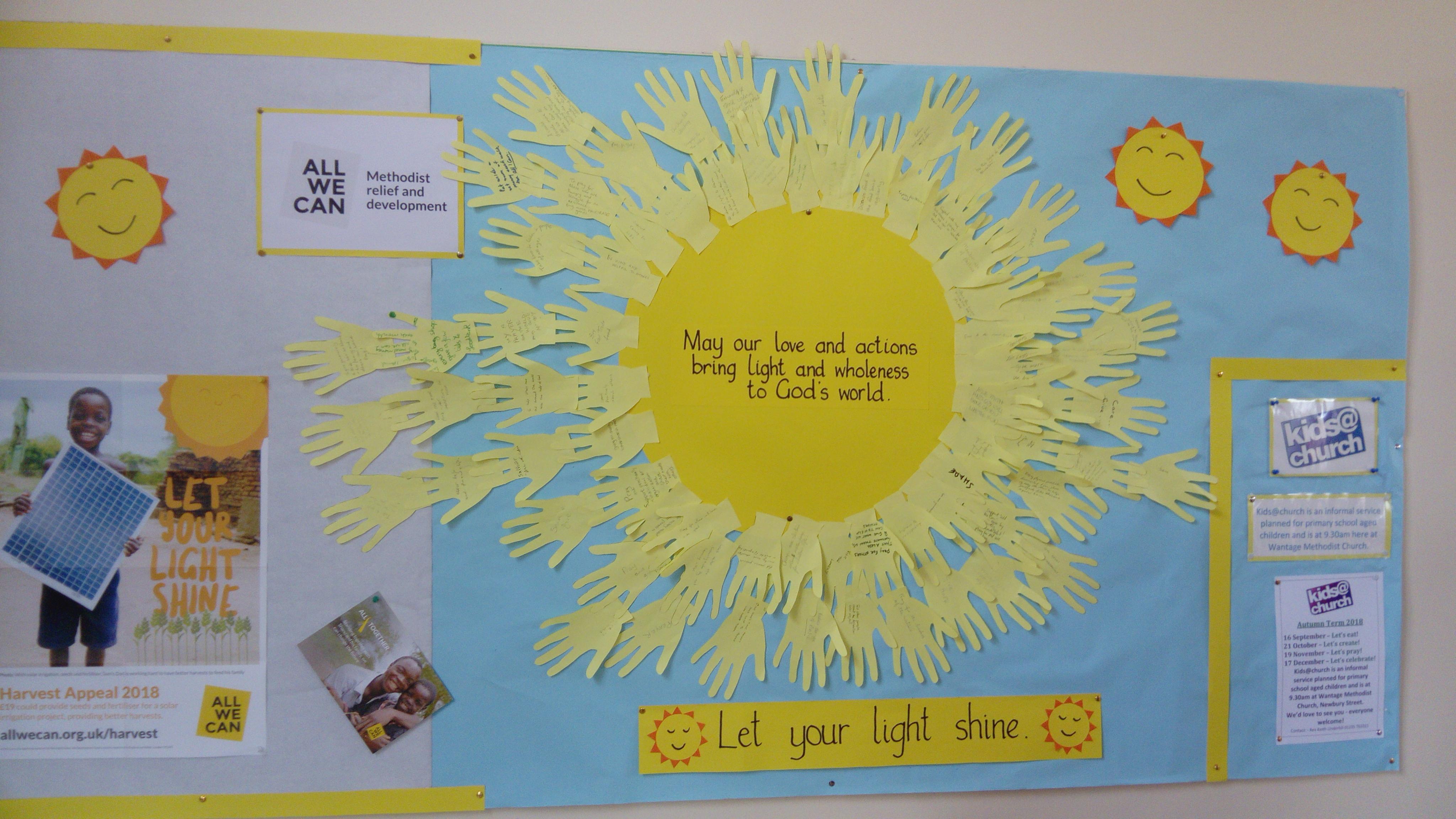 We sang 'Let the world in concert sing', a hymn that originates from Malawi.
Thanks to all who took part in the service, decorated the church so beautifully, helped plan the service and brought gifts for the Wantage & Grove Food bank, the October Club and of course donations for "All We Can".
Watch this space for our next "All We Can" event and thanks to Ken Smith for agreeing to be the link between our church and "All We Can" for this coming year.
popular recent storiesAlso in the news