The Wisdom House live tour 2017
WMC:
February 2017
The Wisdom House live tour 2017
The Churches in the Wantage and Grove Church Partnership have been asked to publicise the following event.
Rob Parsons is a very well known and well regarded Christian speaker.
He leads 'Care for the Family' an organisation that help families through various crises such as family break-up, death of a spouse, death of a child, adoption, caring for a handicapped child, bringing up a family as a single parent and many other issues.
The event is being held at The King's Centre, Osney Mead, Oxford OX2 0ES
Tickets are available from the Care for the Family website: www.careforthefamily.org.uk/wisdomhouselive or call 029 2081 0800.
Please contact Annie Hall from the Wantage Community Church if you need more information.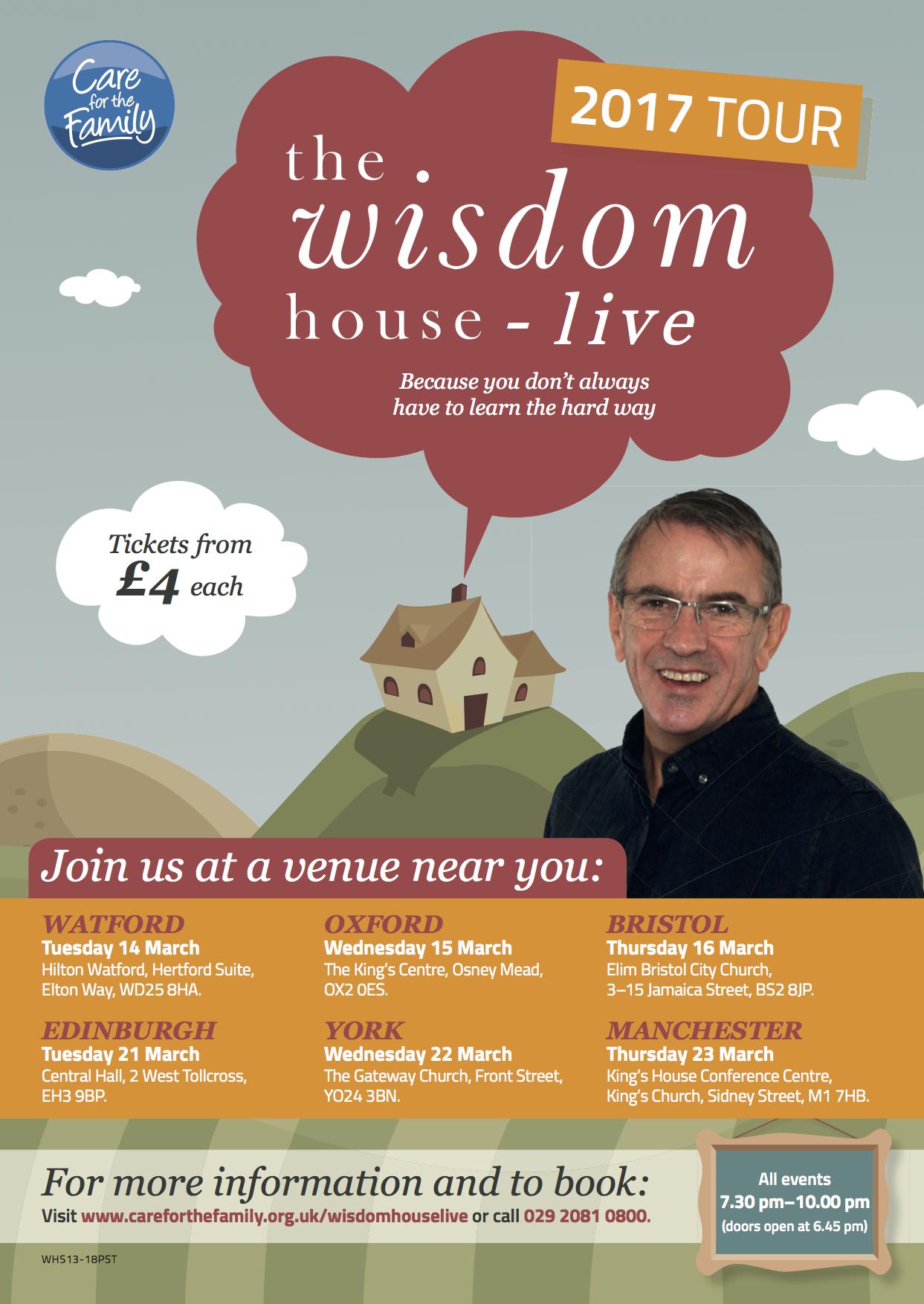 popular recent storiesAlso in the news